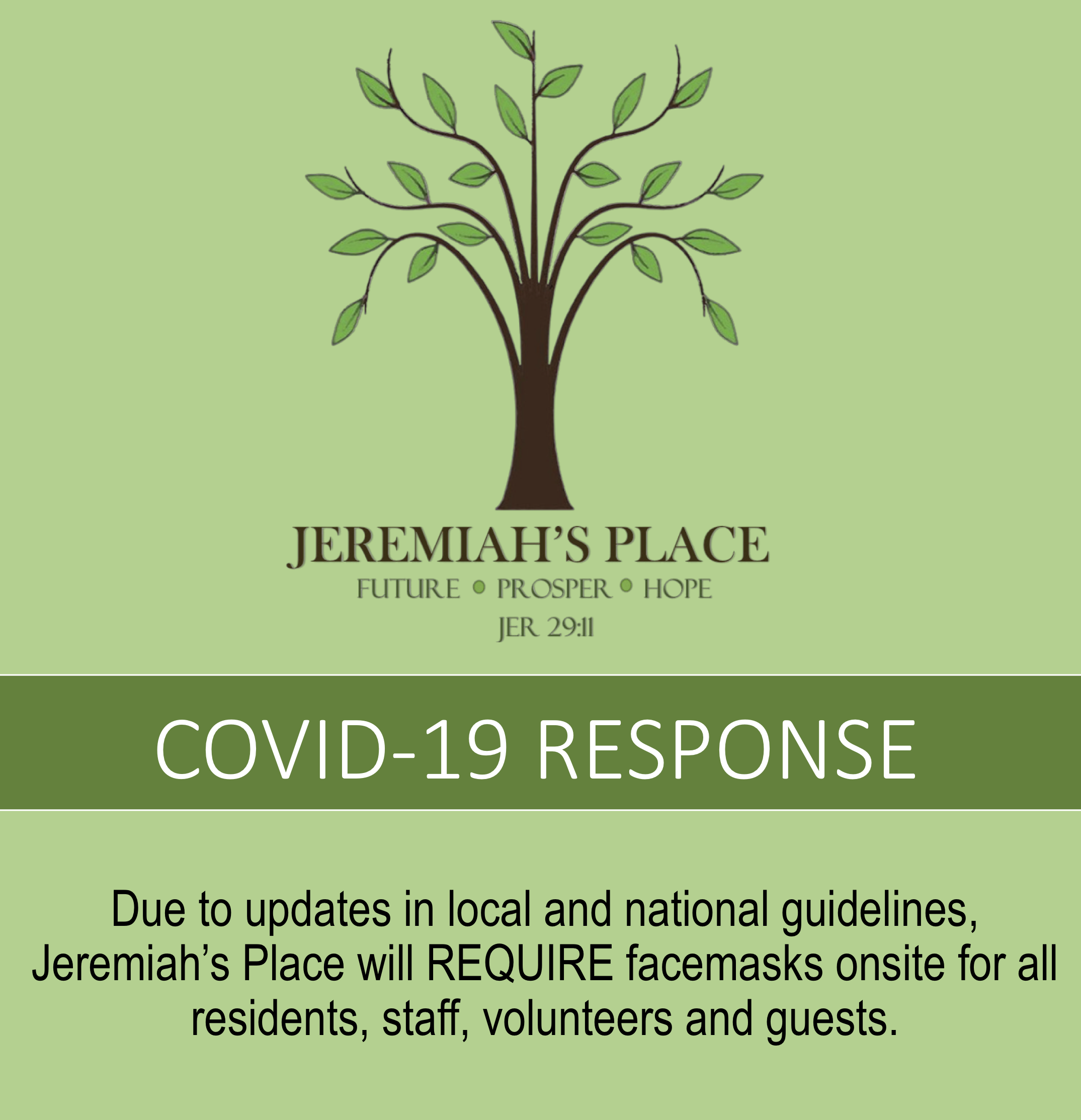 Due to the current rates of COVID-19 in our area, please note the guidelines for our campus.

FACE MASKS ARE REQUIRED ON CAMPUS. Due to changes in local ordinances, face masks are now required on our campus. NO EXCEPTIONS.

All volunteer opportunities have resumed. With our volunteer projects, physical distancing is encouraged when possible. Indoor projects are limited at this point and facemasks are required.

Volunteers and visitors will be asked to call ahead. No visitors are allowed at Jeremiah's Place at this time. If you must come on campus, you are asked to notify us ahead of time.

Additional guidelines are being communicated. Additional guidelines and recommendations specific to staff and residents have been communicated to them directly. Jeremiah's Place encourages all employees, residents, volunteers, and others to follow recommendations from the Centers for Disease Control (CDC) related to COVID-19, including staying home if you are feeling unwell or have tested positive.

We thank you for your support in keeping our families safe during these difficult times. If you have any questions, please feel free to contact our office Here at Jeremiah's Place we love serving our families. Please contact us today and help us help our community.