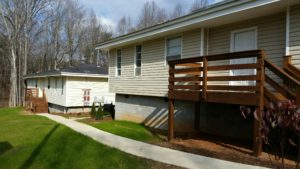 Lumpkin County's transitional housing campus is called Jeremiah's Place.  It is located on a four-acre campus at 1445 Red Oak Flats Road in Lumpkin County.  There are four houses with six apartments, an administrative office, and home for the facilities caretaker.
Jeremiah's Place has a $165,000 operating budget. Operating and Maintenance funding is from private donations, business sponsor-ships, and private grants.
North Georgia Interfaith Ministries, Inc., is a 501c3 non-profit corporation.
History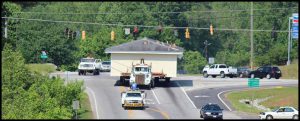 In late 2013, God impressed upon 10 men in Dahlonega to attend to the needs of the homeless in Lumpkin County.  A group of  like-minded  individuals quickly joined to form what was to become North Georgia Interfaith Ministry.
In March 2014, a Board of Directors was established, and the ministry was off and running, investigating ways to best address homelessness.  Visits were made to other counties to see their solutions.  Money from individuals and concerned businesses was donated.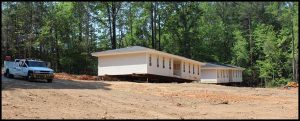 In the spring of 2015, University of North Georgia donated four duplex houses to the ministry.  The houses were moved to a two-acre tract of land on  Red Oak Flats Road in Dahlonega.  This land was donated, as were many other services, such as clearing land, constructing structures , and other work necessary to establishing the facility.
The six-acre site with houses ready for occupancy was named "Jeremiah's Place," after the well-known verse in the book of Jeremiah 29:11 "For I know the plans I have for you," declares the LORD, "plans to prosper you and not to harm you, plans to give you hope and a future ."